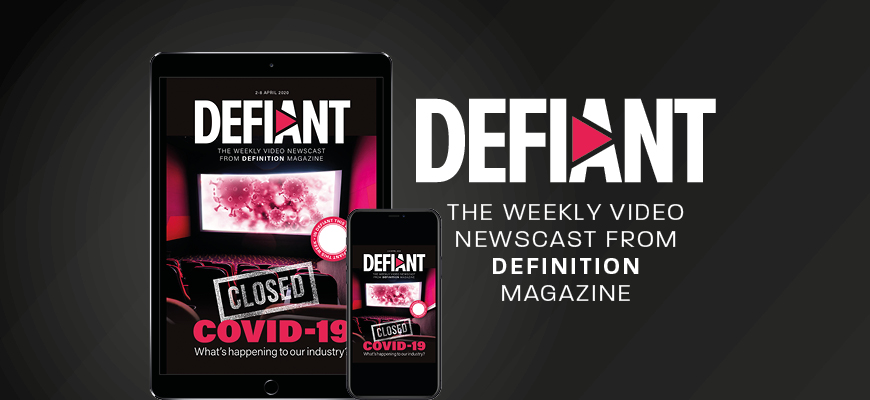 Welcome to DEFIANT
Posted on Apr 27, 2020 by Definition Magazine
Welcome to DEFIANT – a weekly newscast for the pro video world.
DEFIANT is a hybrid publication, a little bit like a magazine, a little bit like a YouTube or Vimeo channel and also like a TV show.
We hope to use all the best bits from those media types and present a weekly newscast for our professional video industry. As DEFIANT is weekly we will have a definite news agenda but also present interviews that you'll be able to read in our monthly print and digital issues.
WELCOME TO ISSUE 1 – WE HOPE YOU ENJOY IT.