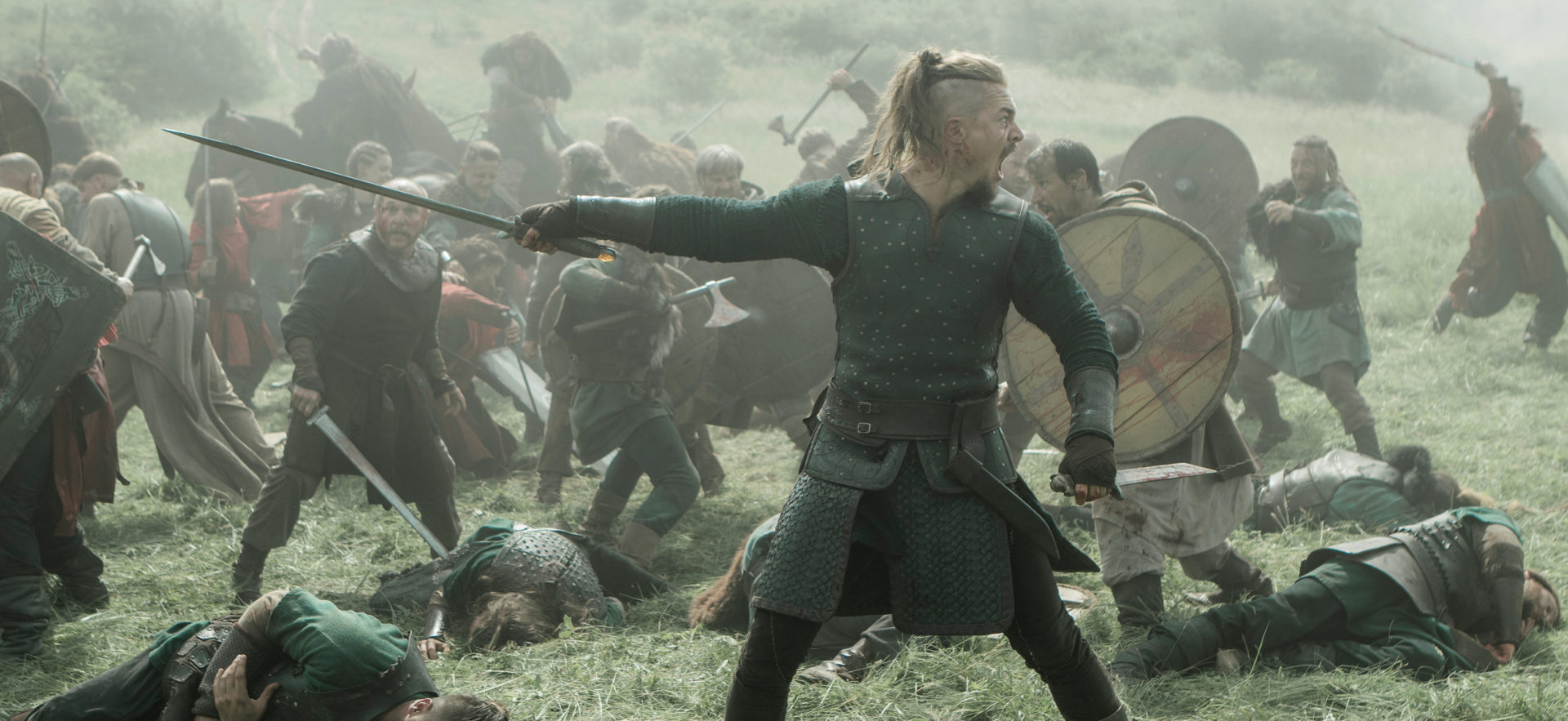 The Last Kingdom: Birth of a nation
Posted on Jul 23, 2020 by Julian Mitchell
The Last Kingdom is a historical TV series based on the books by Bernard Cornwell. One of the DOPs from Series 4, Tim Palmer, describes the filming process
Pictures Carnival productions / Tim Palmer
Series 4 of The Last Kingdom was shot in Hungary in the summer of 2019. The sun was high and the wind from the Urals was a problem for the electricians, who weren't keen on building high lighting structures or silk coverings on the plains to control the sunshine. Skilled BSC member, Tim Palmer, was clever enough and experienced in shooting in high sun enough to frame shots in just the right way not to bring shadows on to the actor's faces.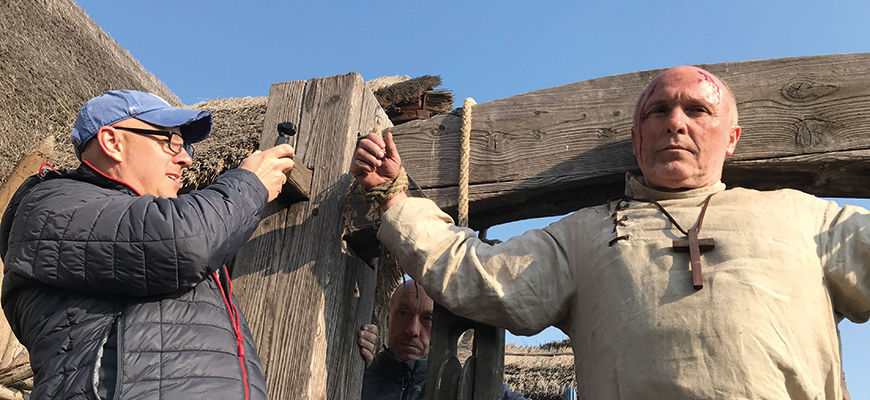 "I've had a lot of experience of shooting in countries where the sun is very high. Even at high noon, if you angle things just so, you can make that sun be slightly backlit just enough so you keep the shadows off the faces. It just required a lot of planning and sun mapping from me in the prep period to know every location we went to, so I could chart the path of the sun," he recalls.
We were having to deal with strong and high sunlight and a bleached-out, barren landscape
As for the practical differences between this series and the last, Palmer explains: "The Last Kingdom alternates between a summer and a winter shoot. Season 3 was winter, so this season was shot in the summer. We filmed from early April to the end of October – I was there until the end of July.
"That really affected how it was shot, because we weren't dealing with snow and cold weather, but we were having to deal with other problems, which were very strong and high sunlight and a bleached-out, barren landscape. There were shorter nights for night shoots, for instance. What Carnival (the production company) said from the outset was that the crew was not going to work against the weather as they had in Season 2. They tried to shade the sunlight off and looked for locations that didn't look too summery, a bit more cooler with lots of shade. We used the best of what we had."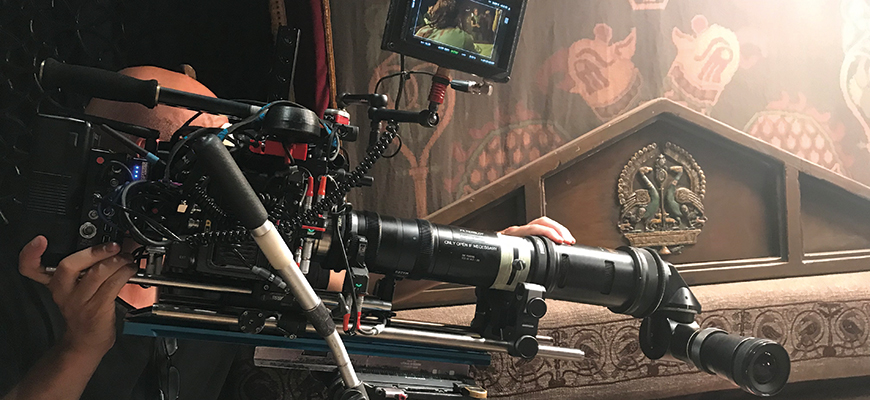 Based on fact
The Last Kingdom is based on historical events that took place around 800 AD, when the Vikings were seeking to overthrow the Saxons in England. But not just to pillage – to put down roots in areas called Wessex and Mercia. The story hinges on a single character, who was born a Saxon but grew up a Viking, hence his confusion of loyalty, which keeps his character arc always in flux.
Tim Palmer shared shooting duties with two other DOPs and ended up shooting episodes 1, 2, 5 and 6 of The Last Kingdom. DOP Sergio Delgado shot episodes 3, 4, 7 and 8 and Ashley Rowe shot episodes 9 and 10.
If you haven't seen the series on Netflix, then imagine Game of Thrones without the fantasy element and especially without the dragons! There are similar ongoing conflicts, treachery, power plays and battles but, unlike Game of Thrones, the battle scenes are not on a grand canvas and devoid of VFX. In fact, Palmer's reference for them was the opening scenes from the movie Jacob's Ladder, the disturbing Vietnam War PTSD horror. "It was that type of fast-and-furious, confused battle that the director really responded to. I find that, with those battles, as long as the fight coordinators know what they're doing and can communicate clearly to the stuntmen – who made up the bulk of the fighters – everything goes well," Palmer explains.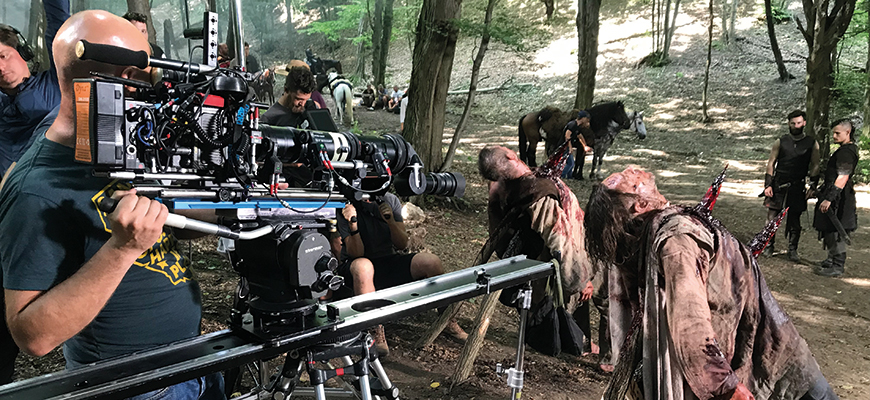 As for shooting these conflicts: "It generally was a question of breaking the fight down into bite-sized chunks of 20-second portions with the three cameras we used. You shoot each side with a roving camera in between. Then shoot it four or five times with different-sized lenses, then you probably have a pass with a handheld Steadicam just going through the action, seeing and grabbing what you can. You then have all the coverage you need. Each of those 20-second chunks takes two to three hours to film."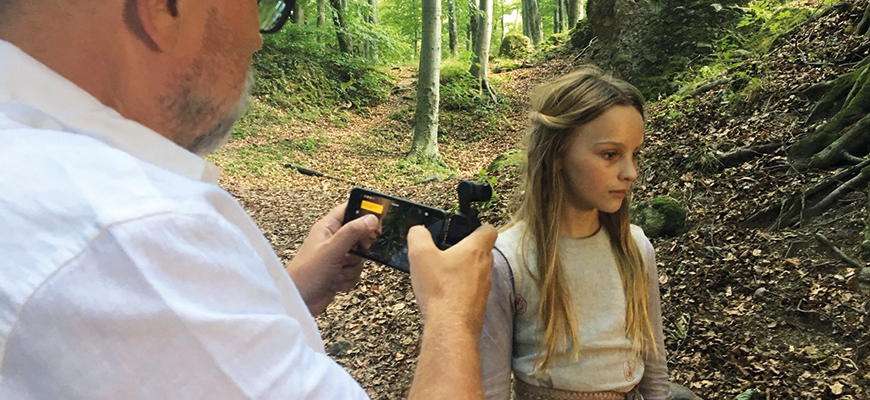 Handheld show
While the majority of The Last Kingdom is handheld, Palmer used a jib arm for some of the forest scenes, as it was hard to bring along anything larger. There was bigger telescopic tech used for some of the boat scenes, as well as blue screen and night-for-day techniques. There were also drone shots, mostly for the battle scenes, to create swooping shots or a bird's-eye view, but these also helped place the opposing sides in place to help viewers follow what was going on.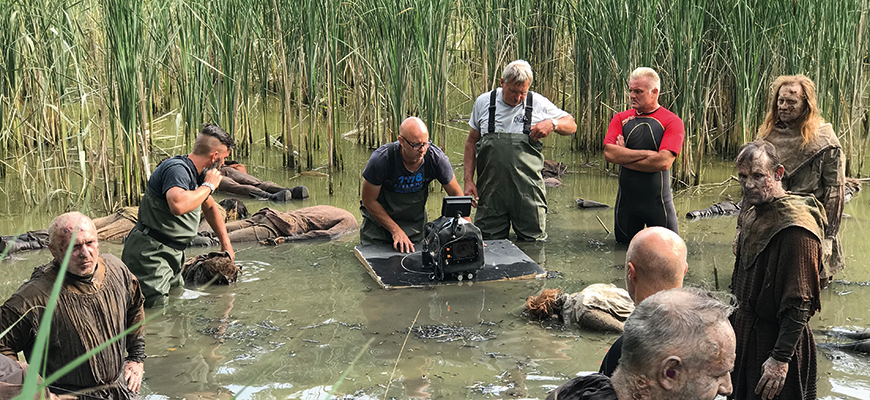 The Last Kingdom book series has 12 books, so hopefully we'll see more of Uhtred the Dane Slayer as England is gradually formed through conflict. We can't wait!
Hear the full interview with Tim Palmer about The Last Kingdom in issue 5 of DEFIANT.
This article first featured in the June issue of Definition Magazine.