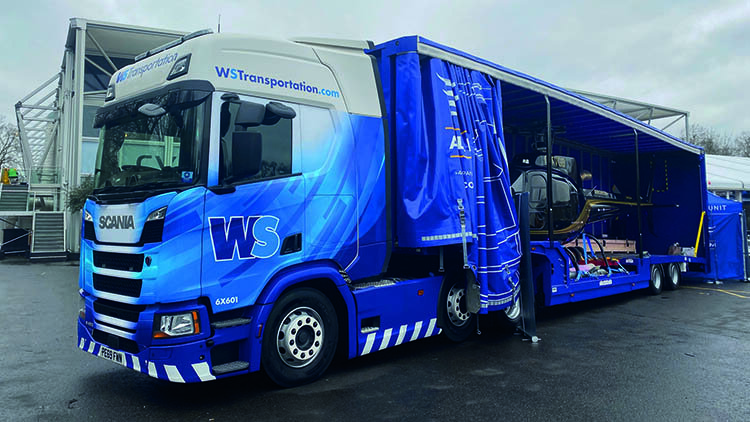 The Aerial Film Company goes green across Europe
Posted on Feb 24, 2020
Innovation and sustainability are at the core of the newly formed Aerial Film Company, as it seeks to answer the production's every need on-set and beyond
---
Even before entering the BSC Expo 2020, you were greeted with a company's latest efforts to reduce their carbon footprint. Parked outside the main Evolution venue was The Aerial Film Company's sustainable, cost-effective and weatherproof way of getting a complete aerial unit to a location; an Airbus H125 Helicopter on the back of a large articulated lorry – not something you see every day. The environmental impact of any production is now something to be considered at all levels and The Aerial Film Company takes this very seriously.
We are pumping out less carbon in the first place, so we are lessening our footprint before we start
Will Banks, co-founder of the Aerial Film Company, explains: "This represents a serious investment in our commitment to move, as a company, towards carbon neutrality. With this custom trailer and the latest in low-emission tractor units, we are able to move the helicopter, our Shotover and GSS gyro camera systems, drones, mounts and monitors to anywhere in Europe, in one go.
Look at the numbers: this lorry burns 35L of fuel an hour coupled with the latest clean-emission technology. The helicopter burns 220L an hour. And with lorries set to be all electric in the near future, our footprint will continue to drop."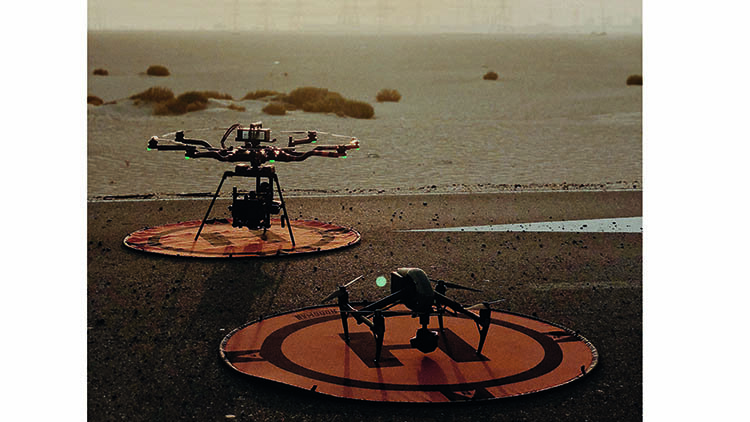 Every bridge in Europe
There's more to the story, which explains how much planning has gone into The Aerial Film Company's idea. Banks describes how the truck can go anywhere in Europe.
"The truck is fully customised to our spec, with its own ramp to load and unload the helicopter. When we're preparing for a trip, the aircraft drops down into the centre of the trailer to get the overall height of the wagon before 4m.
"This allows us to take that vehicle anywhere within Europe where the minimum height for bridges is 4m. This truck also allows us to reposition a helicopter, regardless of the weather. The storms we've seen in the last few months were bad enough to ground the helicopters and prove a real headache for productions. The truck ensures we can always make it to set on time."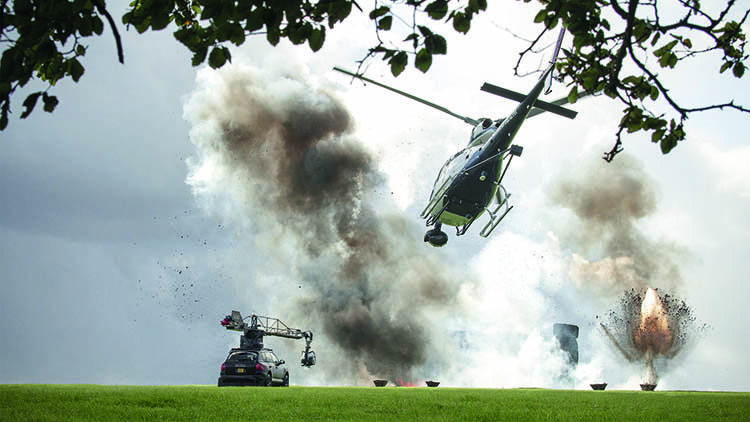 New company
The creation of The Aerial Film Company is the merging of GB Helicopters and Spirit in the Sky to form a new company with the aim of delivering seamless, end-to-end aerial filming services. The two companies have generally focused on different areas. GB Helicopters focused on TV, sporting events and commercials with helicopters, while Spirit aimed itself at feature films, using drones and providing a massive range of modern and historic picture aircraft.
Banks sees the merger as a big advantage for production. "I think up until now production has had to pull people together from different companies. What we can do is take on a job and provide that entire team under one umbrella, from start to finish."
Click here for more information.