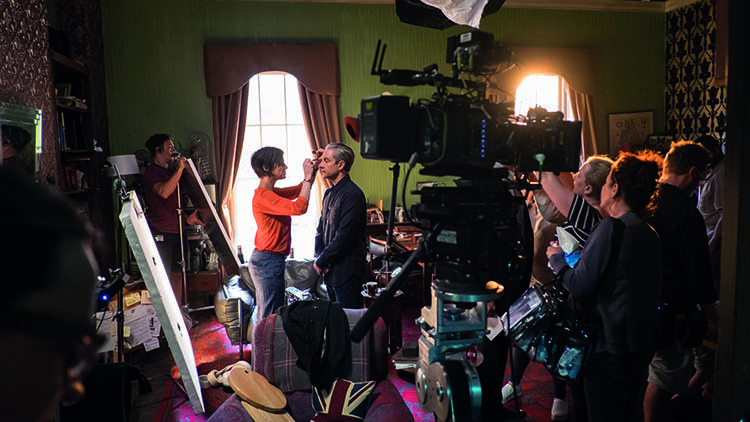 Mad skills
Posted on Feb 20, 2020 by Admin
With a production boom currently under the way in the UK, we asked Screen Skills – the industry-led jobs and learning organisation – if the talent pool is filling up fast enough
---
In our last issue, we took the lid off the current production boom in Britain. On the swings and roundabouts of TV and film production, this is a good time; the SVOD movement is gaining a head of steam and whipping up all parallel industries, not least the crew and specialists we need to make this huge amount of programming.
Screen Skills runs numerous schemes, which include courses and events that promote key careers
We wanted to find out if the pace of skills creation was in step with content creation so we talked with the head of High-end TV (HETV) at Screen Skills, Kaye Elliot, about what the organisation is doing to meet the demand – and whether the industry has been caught on the back foot…
"We are very busy and that's brilliant – it's fantastic that the industry is on such a growth trajectory. Obviously that brings challenges, and one of those is skills and having enough people. But it's not just about having more people, as we need to fill skills gaps concerning the new technologies emerging; and there are soft skills, jobs in people management or HR, for instance.
"We're looking at a whole host of skills in terms of gaps and, obviously, shortages," explains Elliot. "Since this trajectory has gone at such a huge pace there haven't been many pauses, so there hasn't been opportunity for people to have a re-stocking to say, 'Let's get ourselves galvanised for the next stage'. This growth has been constant.
She continues: "Some grades or jobs have been in demand more than others, roles such as accountants, location managers, line producers. Also in post and edit, particularly outside of London; it's quite far-reaching as far as what the need is."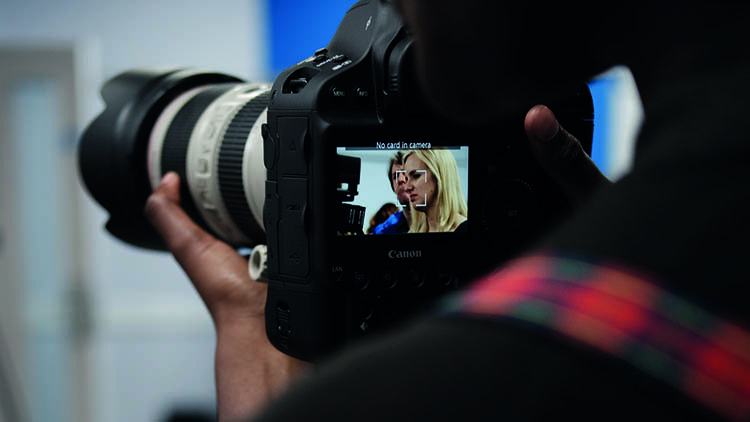 Galvanising skills
Screen Skills operates hand in hand with the industry and ostensibly fill the skills gaps through its relationships with industry sectors. It runs numerous schemes through its site, which include courses (such as assistant directing) and events that promote key careers – like post and edit.
Elliot explains the thinking: "We're encouraging new entrants, and also people who may not have imagined the skills they have could be transferred into a career in post and edit. Our 'working with post and edit outside London' event concentrates on what the job actually entails, for example, and how people could move over.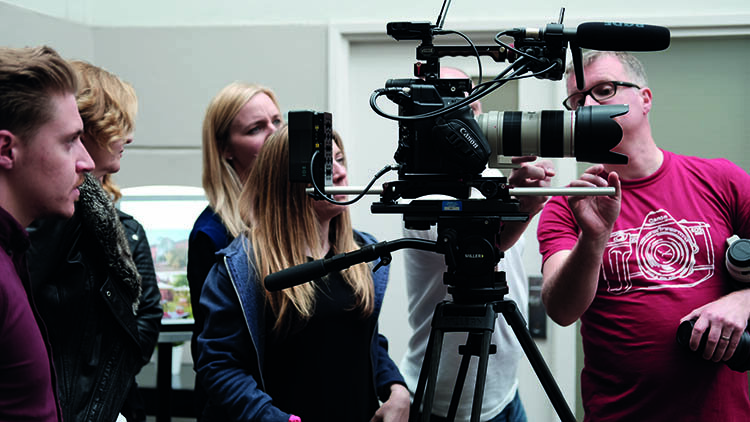 "We've done this for other grades, and at times realised placement opportunities and some classroom training to prompt that. We are trying to be as multi-faceted as we can in terms of not just looking at traditional classroom training, but also experience of hands-on work.
"We manage this by providing a subsidy to the production company, which we do a lot of. Actually, in HETV – the area I specifically look after – we have something called 'Make a move', which is here for any grade, post and edit included. It allows individuals in a company to step up in to a more senior role with some financial support. We find that this allows companies to unlock that risk, where they would like to try someone out in a higher position but haven't the budget for it. We provide a bit of cash incentive and also oversee a training plan, whatever that might be – it could just be mentoring, it isn't heavy handed.
"Make a Move has been really successful at that, and continues to be – we spend a big chunk of our cash on that. Because we can track all our individuals, we can see the success rate, around 90%, where people are staying in the new role."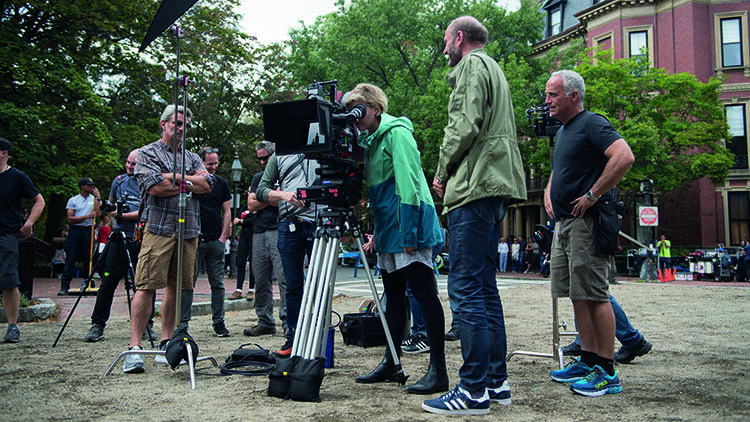 Employment in post also expands naturally, perhaps in times of growth, as Philip Greenlow – an executive producer from MPC – explains: "Keeping up with the content boom has meant being able to crew up in multiple locations in short order. MPC, as part of Technicolor, has been able to leverage a vast global network of talent through our shared recruitment service, The Focus. They draw in artists for all Technicolor VFX brands, including Mill Film and Mr. X.
"In combination with our in-house resourcing system, we are able to forecast expansion needs with a good deal of accuracy," Greenlow continues. "Having established offices in multiple cities on four continents, we are well placed to flex capacity during peak periods of production."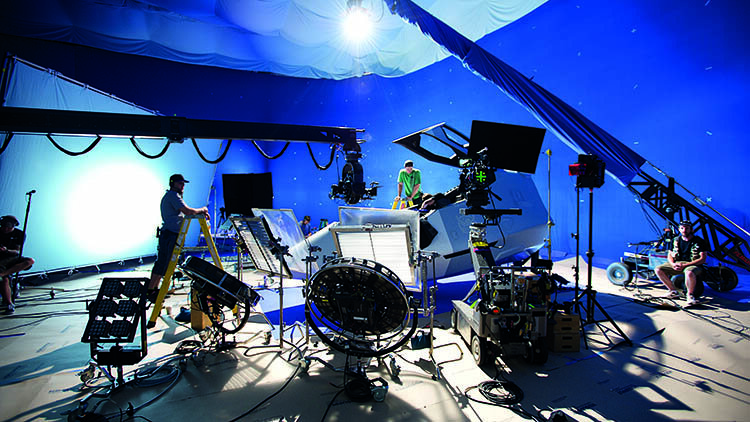 Bursaries
Screen Skills also has bursaries available across the board, and across TV and film. "An individual could approach us and say that they are interested in particular training, or there's an opportunity they'd like to be supported on," explains Elliot. "There is money available, potentially, for that individual. A lot of our investment goes through a company, to hire or support an individual, but we have the bursary option as well.
"Our online directory of training is growing too. This is not training that we invest in or are funding, but we're trying to get people in the front door by using us. You can go on screenskills.com and ask, 'What is my career path, what do I want to do?' The information is all there for you. We're growing that all the time with the opportunities around training. It's a great place to start, I think."
Return to work
Another great scheme from Screen Skills is Return to Work, designed especially for those who left the industry for whatever reason and wish to return; this year, Screen Skills is concentrating on the edit and VFX side of things. "Post can be a great place to come back to," reveals Elliot. "Again, we can provide classroom training on skills and knowledge of the industry that has changed since you left. It's not just that: we look at confidence building and helping persuade people there's a career there for them, and that we can help them get back in.
"We try and keep that placement at the heart of what we do," she continues. "There's nothing better than being part of a production, and crucially, it is not us that finds the people for these placements – the productions do. A production will say, 'We've worked with this person before,' or, 'We'd like to take them to this level for the next series of something'. We put the decision in the hands of production, as I think this way you're much more likely to get a success because they are already invested in that individual. It's also quite off-putting for productions to feel that someone has been foisted on them."
Make a Move has been really successful and continues to be - we spend a huge chunk of our cash on that
New entrants
And what about new blood? Kaye Elliot has that covered, too. "Trainee Finder is a new entrant programme, where we go out and source new trainees who want to join the industry. So across film, TV and HETV, we have about 300 individuals each year who are across a host of different grades. They have been vetted, so they go through an application stage and then an industry interview – again it's not us deciding if they're right for a particular grade of job; industry comes in to the heart of decision-making and ensures these peopler a right fit for them.
"A production will be taking place, for example, and we will send them CVs from a cohort that would fit what they're looking for. The decision is theirs and we would subsidise those placements. We can provide up to £300 a week, which is maxed out at 40 weeks for a trainee, and productions have to match that. That's probably one of the only examples of where we source the individuals – we try normally to keep it in the hands of the production."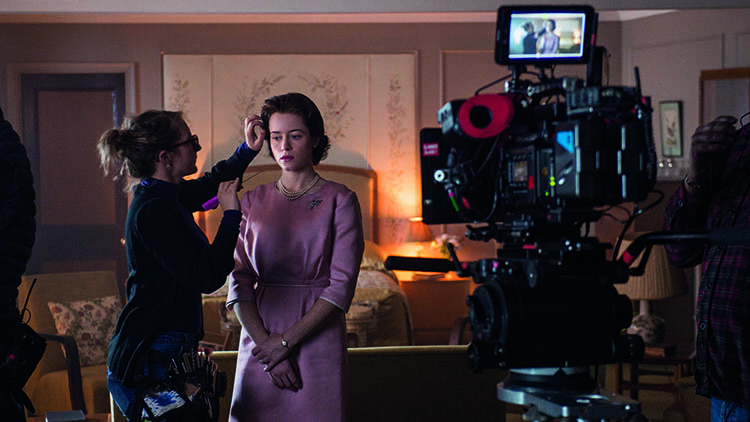 We provide classroom training on skills and knowledge of the industry that has changed
Finding funding
Screen skills is a charity and not funded by the government. It raises its money through contributing productions, but that is capped. "Essentially, our funding for the most part is from the industry," explains Elliot. "We administer the skills funds that are connected to the tax incentives. So for HETV, children's TV, film, animation, across the board, those who are benefiting from the tax incentives are asked to contribute in to the skills fund.
"Also, we are currently delivering the BFI Skills contract. This enables us to do things like careers activities, which aren't paid for out of any skills funds. But there isn't enough money- even though we have a booming industry, the HETV skill's fund is 0.5% of a production budget, and that's capped currently at £55,000. So even if you're Game of Thrones, you're never going to pay more than that. It allows us to amass about £3.3 million, but if you look at how much the industry is earning, it's a drop in the ocean. We have to be targeted and focused in what we can invest in, which is why we use those industry connections to look at shortages and skills."