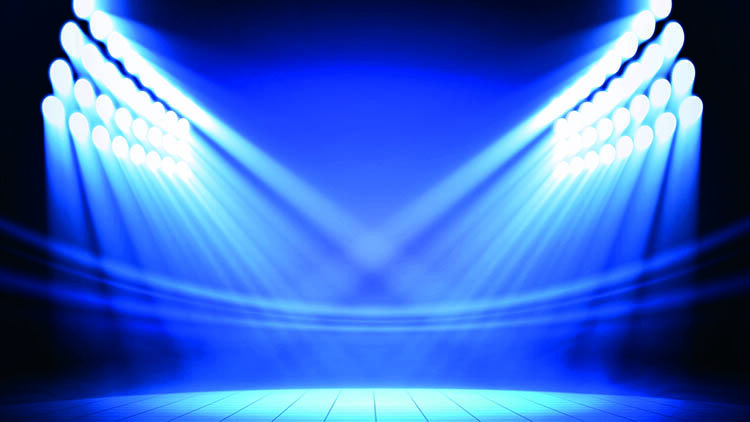 Light show: The lighting special
Posted on Feb 25, 2020
New lighting technology was in abundance at the recent BSC Expo, concentrating on maturing the already established features
---
LED lighting has been a mainstream force for about a decade. For most of that decade, it's been clear what the direction of progress should be: more power, better colour quality and recently, finer control with radio links, smartphones and lighting desks.
Some of those things are likely to remain a big deal for some of the time, but if there's an overriding theme in 2020 it's of maturity. It's increasingly the finer and finer details of designs that encourage young people to specify one light over another.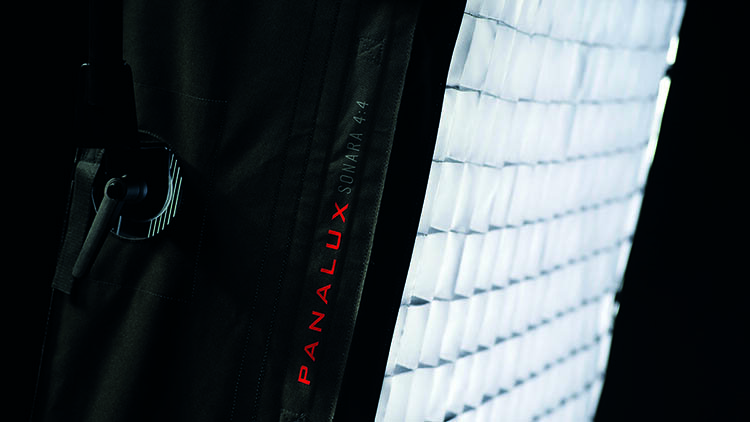 Arri
A good example of this is Arri's Briklok system, which was stacked like a giant glowing Tetris piece at the front of the company's BSC Expo exhibit. A single unit is a foot-square LED panel at around 70W, which might seem to put it in the same class as – well – a lot of other LED panels.
There are two unusual things: first, it's waterproof, which is not something we find often (Velvet's lighting products are among the few others); second, the tick with Briklok is that a sturdy clamping allows the panels to be assembled into arrays.
It's increasingly the finer and finer details of designs that encourage people to specify one light over another
Apparently the intended default is four feet square, implying sixteen panels and a total power of just over a kilowatt. Given enough rigging, the sky's the limit. Perhaps what's most interesting is that Arri (actually Arri Rental for Briklok is to be a rental-only device) seems to have designed Briklok as almost a contrast to
The latching arrangements are one thing, but unlike the diffuse surface of a Skypanel, Briklok is an array of tiny collimators like a Litepanels Astra or Creamsource Doppio. The sheer optical gain of that arrangement is huge, albeit at the risk of a little bit of shadow segmentation.
Panalux
Rental outfit Panalux is also no stranger to high-power lights, and has introduced an LED soft light, the 1500W Sonara 4:4. At 38kg, it'll be a crew-served weapon in much the same way as most upscale rental-only gear. Sonara covers a huge range of colour temperature 1750 to 20,000K and while there is no saturated colour capability, it can produce what Panalux describes as "a wide array of pastel hues.", which is the sort of thing a big wash might be asked to do on, say, a night exterior.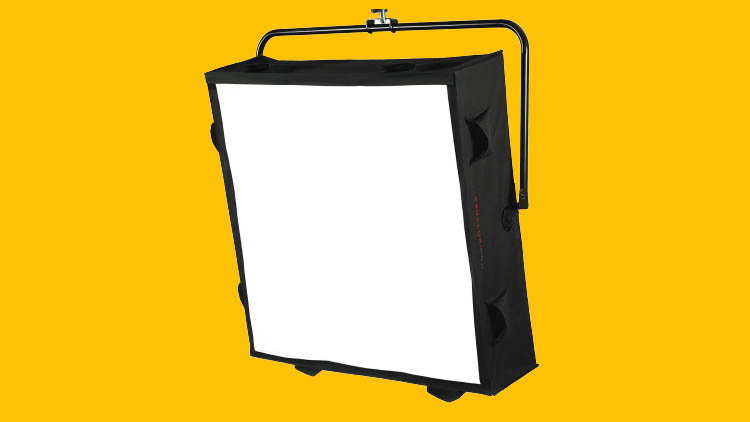 Competing directly with the likes of Sonara is Chroma-Q's Space Force twobyfour. It's big – yes, around two by four feet – and heavy at 32kg, and rated at around 825W. That's a lot of light in a space at that size, and the company is pitching it not only at the higher end of single-camera filmmaking but also at broadcast studios.
Chroma-Q has put together a number of high-power LED options in recent years, racking up arrays of Studio Force II battens to create the Brute Force, which it promotes ambitiously, as a Wendy Light alternative.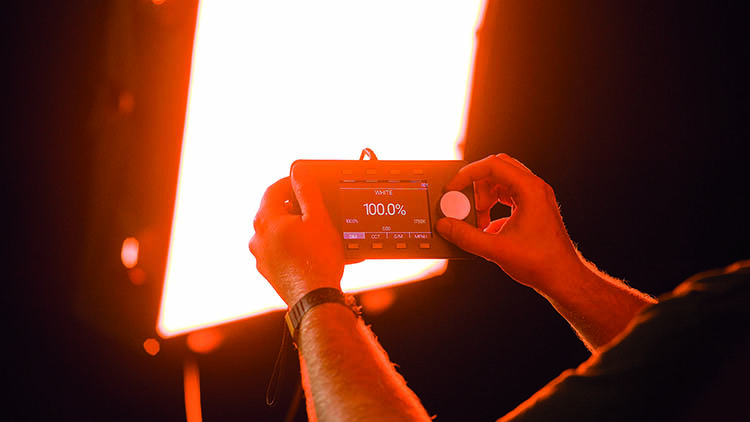 Creamsource
Creamsource's SpaceX is a smaller, lighter device than its previous spacelight driver, the Sky. SpaceX is designed to work with or without a skirt – there's a 50° reflector option for the more directional punch. It's a six-emitter design which achieves very respectable results in terms of both price ($5.40 per watt, according to the company) and weight.
Packing high power into a hard light is tricky as all the light must be in one place, meaning heat density
It's a mere 18kg for a light which, at 1200W, approaches the overall power of the Sonara, albeit in a very different package. The Star Trek looks of Creamsource's product line make it a particularly eye-catching option, but the power-to-weight-ratio is probably the big win.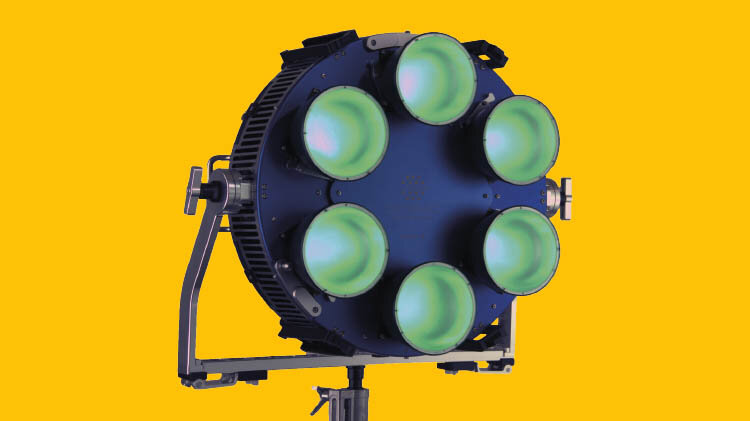 The benefit of these big high-power area-lighting LEDs is often in set-up time. Configuring a studio with tungsten-halogen spacelights, often at 6kW apiece, can be a multi-day, multi-crew, multi-vehicle operation involving huge power distribution set-ups. Doing it with lights that can be plugged into any wall socket can mean far less bulk of gear, less crew and critically much less time.
Litegear
To push for even more portability, Litegear's Litemat Spectrium is a comparatively featherweight softlight, though given its svelte profile it's naturally much less profile it's naturally less powerful than the big metal options. The Spectrum version adds four colour emitters to the pre-existing Litemat design for saturated colour effects, with five size options.
The largest, Litemat Spectrum 1, measures 292x300mm, which puts it in a class with a lot of other 1x2ft devices. It's a mere 23mm thick and weighs just 1.2kg. As with any colour-tuneable light, absolute power varies with different colours selected, but the nameplate rating is 50W.
Colour quality is still a major point of competition is still a major point of competition between manufacturers
Cineo
Some of what we've seen so far in this lighting special has provided high power over a large area softlight. Packing high power into a hardlight is tricky because all the light must be in one place, and power density means heat density.
The big news from Cineo is a big hardlight, the 1500W Reflex R15. It's not absolutely unprecedented in terms of sheer power – Mole-Richardson has had LED fresnels (or at least Fresnel-style lights) of this scale for a while – but it's an early example of an open-faced PAR with proper PAR-style beam width control. That control is implemented as a series of nine LED ring segments around the central emitter, so beam width is both solid-state and independent of brightness.
Crucially, the R15 is liquid-cooled, lending the transparent emitter cap the look of a snowglobe as tiny bubbles chase around inside. The company's claim that the light equates to a 6K HM is bold; LED lighting is more controllable than HMI, with linear dimming and variable colour temperature, but not massively more efficient. Either way, it's a big light. 1500W of LEDs is a lot, and the PAR optical assembly is an efficient way to throw photons around.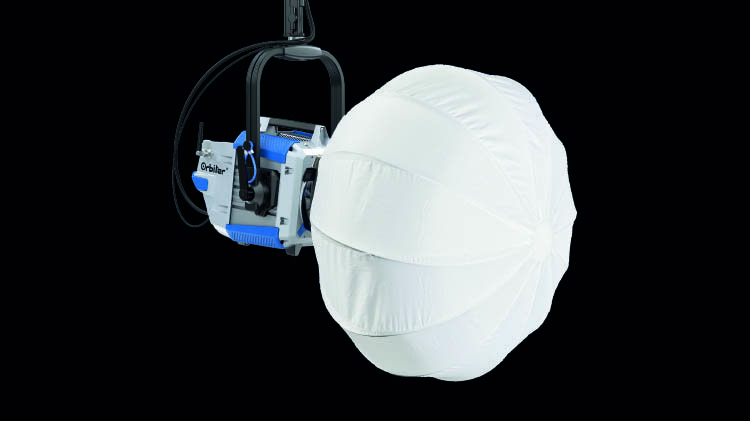 Understanding colour quality
LED lighting was probably launched some time before it was ready, and early colour problems provoked an awareness of colour quality that perhaps hadn't previously existed. Colour quality is still a major point of competition between manufacturers, even though most lights are now good enough to do most jobs.
Systems of measuring colour quality are often less well understood. CRI is inadequate for office lighting, let alone movies; it relies on test colours that are so pale and unsaturated that it's easy to miss problems. TLCI, the television lighting consistency index, models a television camera rather than a cinema camera, although anything with an acceptable TLCI is likely to be usable for most things. TM-30 includes even sterner assessments, often including a hue wheel chart showing which colours are lacking in the light. Finally, the Academy's SSI, the spectral similarity index, compares two spectrums mathematically. None is perfect, and the only way to completely understand a light's behaviour is to look at a chart of its spectrum.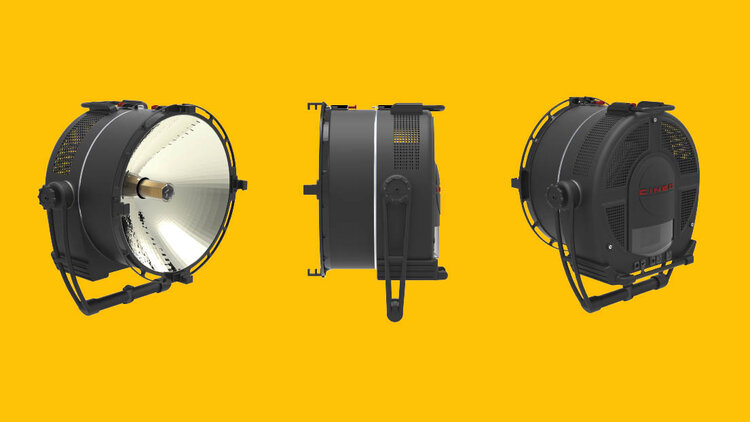 Fiilex
Fiilex's Mag 4K seems more set up to compete with an Arri Orbiter. It has a boxy, though not bulky chassis with the emitting window at the front and a selection of modifiers (reflectors, diffusers, a Source Four adapter). The difference is that the Mag 4K emits tuneable white light, while Orbiter is a colour mixer; the choice is often between sheer power and colour mixing capability.
Fiilex, Arri and Hive all have their own system of modifiers and there is no sign of a standard fitment for accessories
Fiilex's relationship with parent company Dicon clearly pays dividends, and the Mag's emitter array is an impressively dense metal-cored circuit board mounting a two inch-wide matrix of tiny emitters.
Packed into that space are enough LEDs to achieve an impressive 900W around twice what an Orbiter will do. We might hope for excellent controllability, too – Fiilex has been gradually stepping up in power and capability since its compact lights of a few years ago, and became early implementers of magenta-green colour adjustment. This alongside adjustable colour temperature, makes it possible to match all kinds of things, particularly tricky practicals, and the company enjoys a good reputation for colour quality.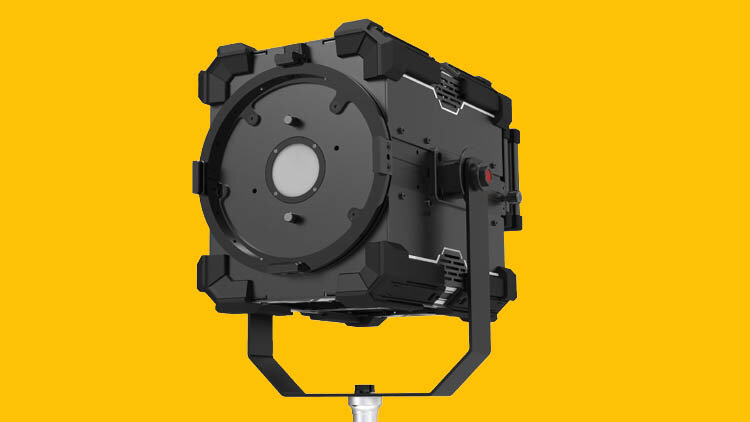 Aputure
It's a fair bet that Aputure will look to maintain its position right in the middle of the market with the 600W light that it has been teasing since last year.
The company has ramped up through its original flat panel lights to the 120 series in both tungsten and daylight, which are specified up to 180W in their most recent incarnation, and the 300 series which pulls up to 350W (in the 300D Mark II).
Packaging the 300W lights in kits of three clearly beckons Redhead replacement, but doing to 600W might be seen as crossing a barrier of sorts between small and medium-sized lights. It's also a level at which battery power becomes difficult. Aputure's 600W power controller prototype takes four V-mount batteries. Conversely, most people don't expect a 575W HMI to be powerable by battery though it could, technically, be done.
Similar concerns pertain to Hive's upcoming Super Hornet, though that does offer full colour mixing and compatibility with Hive's existing ecosystem of accessories. Aperture, Fiilex, Arri and Hive all have their own systems of modifiers, and while Aputure has adopted the Bowens mount found in still photography, there is as yet no other sign of a standard fitment for interchangeable accessories.
Tunable LED on the ranch
Cinematographer Donald A Morgan utilised Chroma-Q Space Force LED fixtures to provide tunable soft lighting for filming the latest seasons of Netflix television show, The Ranch – for which he won a Primetime Creative Arts Emmy for Outstanding Cinematography for a Multi-Camera Series – and ABC series, The Conners.
Both filmed at Warner Brothers Burbank Studios in LA, Morgan was keen to switch from conventional space lights to LED for filming The Ranch. The show stars Ashton Kutcher as Colt, who returns home to his family's ranch in Colorado after his semi-pro football career ends in failure.
Morgan comments: "In the past I had used tungsten space lights for filming the show. However, as they weren't tunable, it meant having to change the gels constantly, to differ the glows produced. This was important as even though it was filmed inside of a studio, the storyline of the programme was set across different weather seasons and times of day."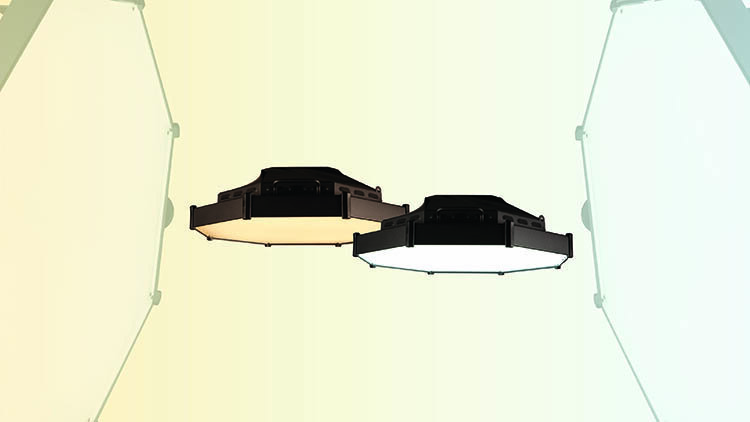 Morgan spoke to his gaffer about tunable LED lighting alternatives. After trying out various options, they came across the Chroma-Q Space Force LED space /softlight, which was supplied for the project by MBS Equipment Company.
When Morgan later came onboard as Cinematographer for primetime show The Conners – a spin-off of the long-running series Roseanne – he learned that Warner Brothers had recently invested in ten Space Force, so was happy to use them after his experience on The Ranch.
Morgan concludes: "I like the Space Force's innovative design. I would recommend it for any production, big or small, because of its reliability and the fact that the colour temperature is so on point. So far, I have only really used the fixture as a space light, but I know there is a lot more that I can do with it."
Rosco
It's also time to confront the reality that many of these lights – certainly anything that offers colour mixing – are computers, and their software is crucial. DMG Lumière has announced version 2.0 of its Mix software, which adds emulation of more gels from owner Rosco, selection of the emulated light source behind those gels, and an XY colour selection mode.
The company is also promoting Mixbook, a sort of electronic gel swatch book that allows users to preview colours. The idea of selecting colours using X and Y coordinates on a chart is gaining ground perhaps because there's a demand for a way to match lighting across manufacturers.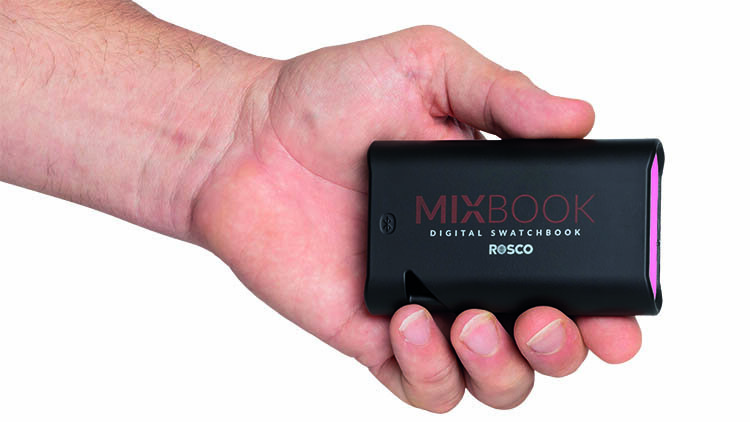 Given that the charts involved make assumptions about the colour sensitivity of a notional human observing the light, there's no guarantee that this sort of matching will ever be quite perfect for cameras, but it should make a good basis for fine adjustment. Generating bright party colours is a factor particularly familiar to Quasar Science, whose early success with fluorescent tube replacements has led to development of much more advanced lights.
Quasar showed its 23in and 46in Double Rainbow tubes at the BSC show, which respectively have 24 or 48 individually controllable areas to produce animated effects. A hundred watts of LED light around something the size of a four-foot fluorescent tube is dazzling – and then it starts to do tricks.
Quasar
Much as Quasar has been known for tube-style lights and colour effects, its intentions bring us full circle. The company is reportedly looking to create larger lights – it uses the phrase 'HMI replacement' – which might fit the same categories as the big point-source and spacelight replacements.
It's still not clear that there will ever be a plausible LED-based alternative to, say, the venerable 18K HMI. Still, the early adopter tax is gradually withdrawing from LED lights, and serious colour quality issues are a largely solved problem. There are few earths left to shatter in this field, particularly at the entry level. It'll be the high end to watch from here on out.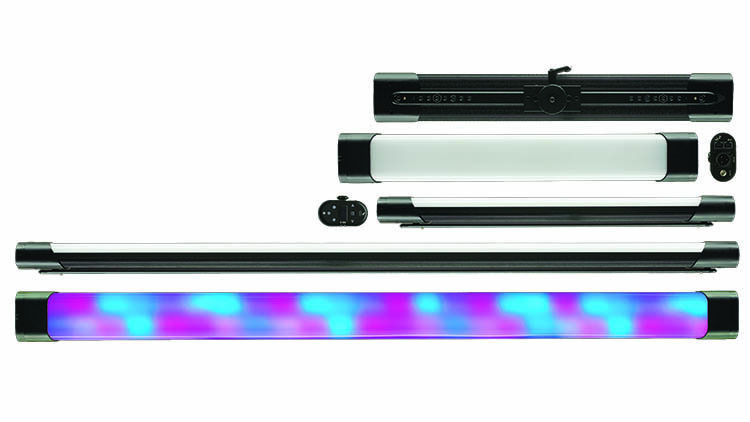 Cooling
Building LED lights is not quite all about cooling, but it's a big issue. It's possible to build a lot of interesting lights that'll achieve spectacular things, but harder to make them last. Luminys' LED strobes, for instance, are essentially a wall of tiny emitters, but they can operate only as strobes. Overheated LEDs lose efficiency and suffer colour and brightness changes, and wear out fast. It's not clear if Cineo's Reflex R15 is the first light to use liquid cooling, but it's unlikely to be the last.
The cooling techniques used in lights are often broadly equivalent to those used in other electronics and evaporation cooling tubes have certainly been used before. About the only concern this raises is of mechanical reliability; concern over the prospect of a leaky cooling loop is not totally unreasonable. If we want powerful LED hard light, though, this is what it's going to take.