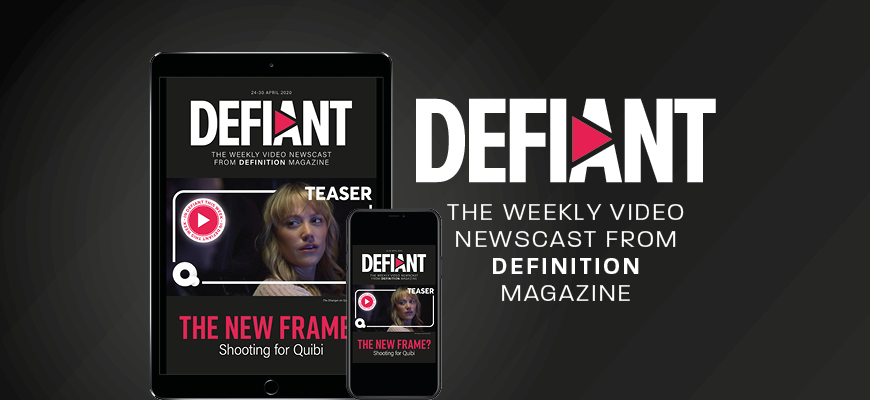 DEFIANT ISSUE 4
Posted on Apr 27, 2020 by Definition Magazine
A weekly newscast brought to you by the team behind Definition magazine
Welcome to your fourth edition of DEFIANT, a weekly newscast brought to you by the team behind Definition magazine.
We want to provide you with the latest news and reactions from within the industry as cinematographers, companies and crew refocus in isolation.
The best part about producing a weekly newscast is the speed we can turn things around in, reporting hot-off-the-press reactions to the latest industry news and launches.
Our fourth issue has our first gear review and it's of the very new Canon C300 MkIII, Ollie Kenchington takes us through what he loves and what he doesn't with the camera.
Also in this issue we talk with Paul Yee DOP of The Stranger from the new platform QUIBI. We hear from Screen Skills' Kaye Elliott, director of their HETV and also from Michael Illingworth about his new remote VFX studio in Cambridge.
Got a story you're keen to share?
Get in touch via our Contacts page on Definitionmagazine.com or via Instagram or Twitter.