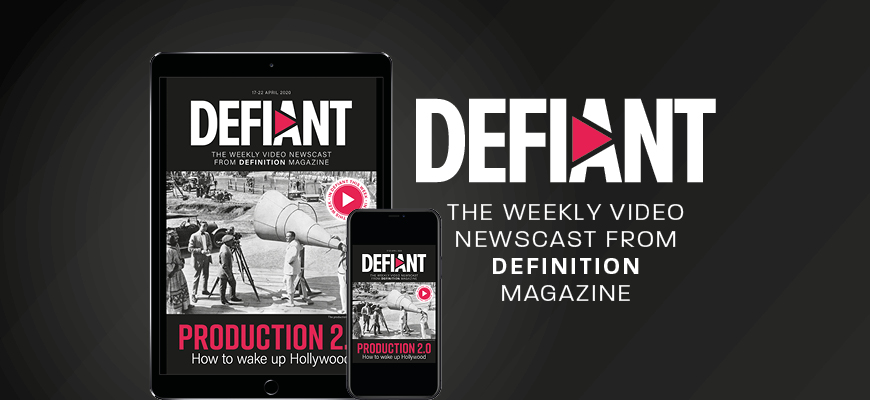 DEFIANT ISSUE 3
Posted on Apr 27, 2020 by Definition Magazine
A weekly newscast brought to you by the team behind Definition magazine
Welcome to your third edition of DEFIANT, a weekly newscast brought to you by the team behind Definition magazine.
The aim of DEFIANT is to provide you with the latest news and reactions from within the industry and show you how cinematographers, companies and crew are refocusing in isolation.
In this issue, we've got a video interview with the president of the American Society of Cinematographers as he looks ahead, the DOP behind the pilot episode of Tales from the Loop reveals the inspiration behind the show and meet Quibi, the streaming platform launched during a pandemic.
Got a story you're keen to share? Get in touch via our Contacts page on Definitionmagazine.com or via Instagram or Twitter.
READ ISSUE 3 OF DEFIANT HERE.