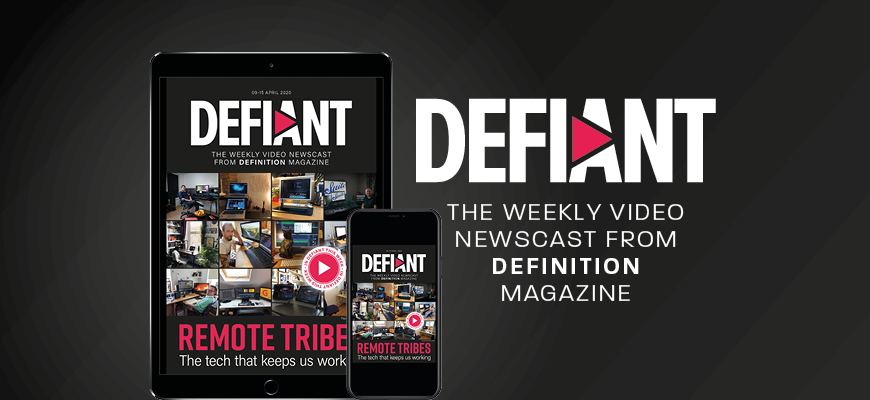 DEFIANT ISSUE 2 IS HERE
Posted on Apr 27, 2020 by Definition Magazine
A weekly newscast brought to you by the team behind Definition magazine
In these uncertain times, it's our aim to provide you with the latest news and reactions from within the industry and show you how DOPs, directors, producers and manufacturers and service companies are refocussing in isolation.
Issue 2 brings you a focus on those in the industry working remotely and the ever-evolving technology being used to make this happen.
We hope it's useful to you, we hope you enjoy it, but above all, we hope you share with us your own experiences of working from home.
Get in touch via our contacts page or via Instagram or Twitter.
ISSUE 2 OF DEFIANT