Camerimage: Let the festival commence!
Posted on Nov 10, 2020 by Lee Renwick
In spite of this year's obvious challenges, EnergaCAMERIMAGE 2020 boldly goes ahead. Here's what you can expect
Pictures / various
Despite this year's complications, the team behind Camerimage festival believes the show must go on! Naturally, visitor safety is paramount, and the team has worked hard to adapt.
"When the festival began in the early 90s, we were very much in our niche, but as it grew, we started to invite directors, costume designers, editors, production designers and performers. While the festival is still focused on cinematography, it's really evolved," says Kazik Suwała, programme supervisor. "It's certainly a celebration of image, but on all possible levels, from the technology, to the artistic creation and beyond.
"It's also a great exchange because the young cinematographers are coming here to meet their masters, and the masters are coming here to seek inspiration from the passion of the young people."
Last year, 800 cinematographers from 60 countries were present, and almost 1000 students from 150 schools. "It's wonderful," says Marek Żydowicz, the festival's director. "We also had some big names from the industry here to support us last year. Quentin Tarantino came, Darren Aronofsky came, and we had Edward Norton and Danny DeVito, too. We were very pleased to see them all."
Naturally, there are changes this year. Taking place between 14-21 November, the screenings will be less densely packed and there will be fewer international visitors. Though in-person offerings are still vital, and new virtual access has been organised.
"Visitors will have five screens available to view films, including the many great titles in our main competition – we're very excited about those. Right now, in Poland, cinemas are reduced to 50% capacity, so that's what we'll be implementing here, too," Suwała explains.
"Elsewhere, we are going to take all the necessary measurements and follow all regulations in order to keep our visitors safe. We'll still have as much of our usual live content as possible, including Q&As, seminars and workshops."
For those not able to attend physically, the team will maintain online connections so, according to Żydowicz, "people can still comment on the films and engage with seminar speakers".
Among a few big changes, there's been some big news. Just last year, Camerimage returned to its original home city, Toruń, and for good reason, as it turns out.
"Marek has managed to convince the city mayor and the deputy prime minister of Poland to find the money in the budget to build a new venue, the European Film Centre Camerimage," explains Suwała. "We were aiming to secure $150million to construct it and, just a few days ago, it was confirmed that the full sum is there! The centre will be built by the end of 2025."
Suwała himself has stepped up his involvement in the festival and has become the CEO of the European Film Centre Camerimage institution. It looks as though big things are on the horizon.
"The centre won't just be for the festival," Żydowicz concludes. "It'll be open year-round, showing and promoting cultural cinema. We also see it as a hub to connect Poland and the best of film production from all over the globe."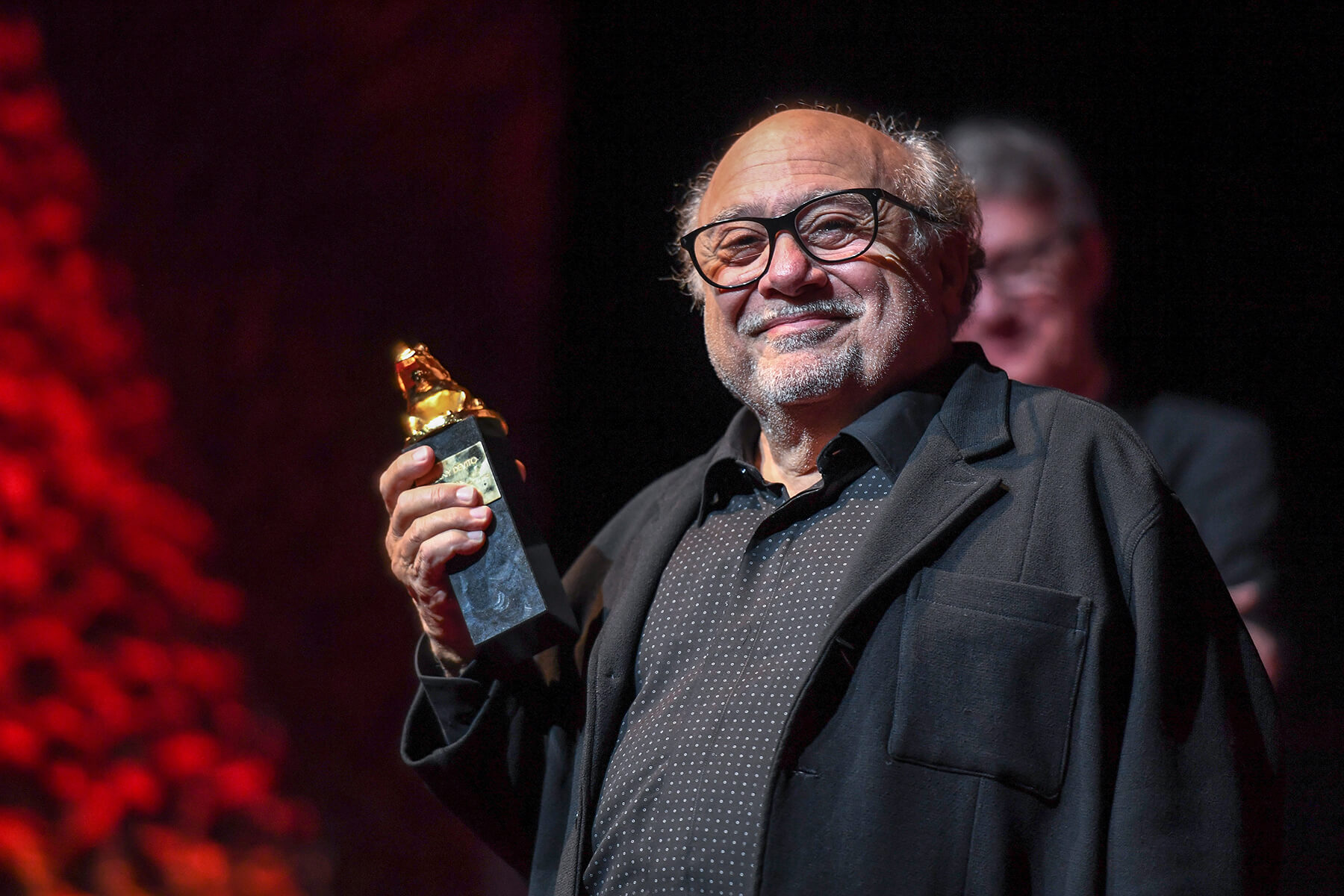 What's on
Despite all the excitement surrounding the funding, it would be amiss to overlook this year's exciting screenings. There are many promising contenders across Camerimage's numerous categories, but we reach out to a chosen few to get some insight from the creatives directly.
Nick Thomas
Nick Thomas shot The Curse of Audrey Earnshaw, a period piece that offers drama and horror in equal measure.
"Thomas Robert Lee, the director, had a very clear image of the film and we had four months to prep together. My approach to the overall look of the film was to create a natural world, but dark and moody, with a vintage look and a modern twist," Thomas says.
"It seemed that every day we had at least one stunt or challenging performance to overcome," he continues.
"The period was another issue because characters wouldn't have had access to power. Every scene had to be lit from a natural or practical source."
As ever, securing the right kit for the job was essential. "I chose the Arri Alexa Mini, primarily for the look, but also for its compact size and versatility," Thomas reveals. "Meeting our visual goal was the main deciding factor when it came to lens choice, and I love to shoot anamorphic for the painterly textures of the bokeh.
"We secured six Cooke Anamorphic /i SF lenses as well as an Angenieux 50-500mm HR zoom. The additional character of the special flares was wonderful and the Angenieux matched the look of the Cookes well. This allowed us to capture some huge vintage-inspired zoom shots."
Vicci Turpin
Poppie Nongena follows the story of a Xhosa mother and the endless hardships she faces in perilous 1970s South Africa. Vicci Turpin, a veteran of the camera department, took on the role of DOP.
"Poppie is my second feature film as a cinematographer and I was overjoyed to be acknowledged with a Silwerskerm award for my work," Turpin says. "My biggest challenges were the harsh South African sunlight and contrasting conditions. I like a very natural style of lighting and wanted a realistic look with subtle artistic detail. Inside, I often kept the sunlight balanced with black silks and scrims, then used a lot of hidden lights – often in the ceilings.
"For much of the shoot, I used a custom-built Tilta Armor Man rig as we wanted a medium between handheld and steadicam. I realised I needed some good weight on there, so we settled on the Arri Alexa XT and used that with a set of lovely, fast Arri Master Prime lenses.
"During the final sequence, I had to run for long takes through all these houses on location, following closely behind the lead actress. Luckily, we knew each other well and I was super fit from using the camera rig, by then!" Turpin enthuses.
Aurélien Marra
Aurélien Marra photographed Two of Us, which depicts the challenges of elderly Nina and Madeleine's secret relationship. Marra himself describes the film as "a mores thriller".
He says: "We wished to show how one's anxieties can warp reality. Visual elements like lighting needed to create a feeling of unease and were suggestive of a strained happiness, in spite of Nina and Madeleine's apparent lightness.
The schedule was tight, as they always are nowadays. "We didn't have much time to improvise, and I believe our solid preparation is what allowed us to meet our goals," Marra explains.
On the camera front, Marra opted to use the Sony Venice. "I was convinced after seeing some tests at the AFC's Micro Salon – they instantly revealed the camera's range of possibilities.
"As for lenses, we chose the Bausch & Lomb Super Baltars rehoused by True Lens Services, mainly for their beautiful round bokeh and our enthusiasm for the 25mm lens, which we felt had to be our main focal length.
"The movie's overall look was outside of a definite timeframe. I didn't choose the lenses for some romantic notion of depicting timelessness. My interest mainly focused on their ability to offer different looks by varying aperture – that's a creative freedom I enjoy," he concludes.
Rauno Ronkainen
The film Helene, shot by Rauno Ronkainen, is based on the life of Finnish painter, Helene Schjerfbeck. According to Ronkainen: "The film was made not as a biography, but rather as a dramatic snapshot of a moment in Helene's life, during which time she fell desperately in love with a younger man who couldn't reciprocate her feelings.
"She is struggling with romantic desperation and doubt, but she's also locked into her need to create as well as the anxious process of painting," says Ronkainen, shedding some more light.
"This was something I deeply wanted to express in my images to show how an artist sees and experiences the world around her. Her sense of colour, composition, balance and detail – all this made me want to create a filmic world, seen through her eyes.
"I wanted to create something unique," he continues. "We tested techniques and equipment and discussed lighting and colour, all relating to Schjerfbeck's paintings."
A good artist knows his tools, and Ronkainen is no different. "We used the Sony Venice with a set of Cooke Anamorphics," he tells us. "Their characteristics allowed me to create a 'keyhole', like seeing into the past.
"The lenses in particular created a somewhat distorted image with the iris wide open. This let us show not how things were, but how they felt. This element of imagination, or dreaming, or memory, was vital to the film."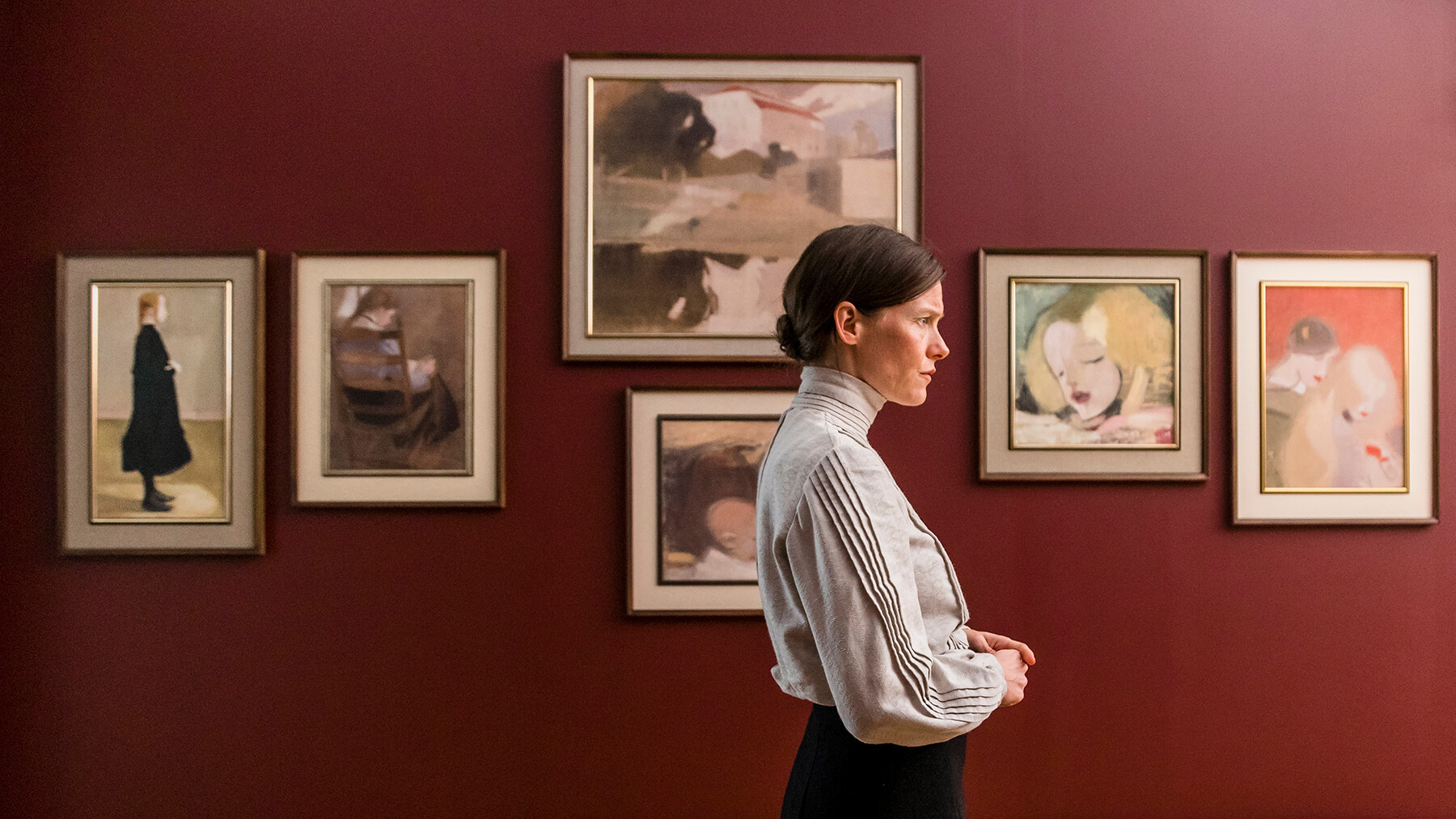 EnergaCAMERIMAGE festival 2020 takes place between 14-21 November.
This article first featured in the November 2020 issue of Definition magazine.